The Good, the Bad and the Ugly of the Premier League... so far
Date: February 7, 2017
By: James England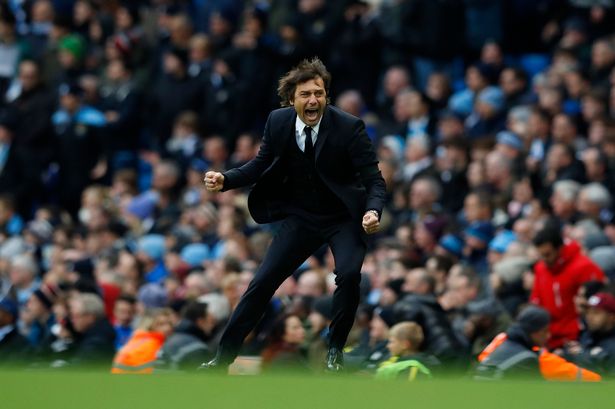 Last season brought us fairytales of Leicester City winning the Premier League, however this season appears to be bringing us a more "normal" outcome… so far!
The Good
Starting with non-fashionable sides, West Brom are up in 8th position with the old school Tony Pulis working his magic, while Burnley look set to survive relegation comfortably with their formidable home form (pity about their away record!). Everton (Umbro Kits) are also flying high with Ronald Koeman wondering what could be if their form didn't dip in November, with their prolific striker, Romelu Lukaku topping the league's scoring charts.
Pep Guardiola has always inherited the world's best side, so his challenge at Manchester City is his biggest ever and I think we're all happy to see he is only human (after all) and can't change their fortunes with a click of his fingers. It's surprising to see managers such as Klopp, Mourinho and Guardiola not even in the top two positions, but this is where Antonio Conte is coming up trumps and has made Chelsea formidable at both ends of the pitch and look set to be champions once again.
The Bad
Expect fireworks in the coming weeks as six sides, separated by two points are all battling to stay in the league. Hull (Umbro Kits) are experiencing rejuvenation since sacking Mike Phelan and hiring Portugese Marco Silva. At Christmas they looked dead and buried and now they are putting up a good fight for their Premier League status, beating Liverpool last weekend. Crystal Palace (Macron Kits) are leaking goals left, right and centre and appear to be in freefall, along with the champions, Leicester. Claudio Ranieri is finding it difficult to hit the heights of last season and Big Sam hasn't been able to turn around Palace's fortunes, with the staggering 4-0 home defeat to Sunderland.
… and the damn right Ugly
As ever in football, there's always a couple of a players which fall dramatically out of favour and at West Ham (Umbro Teamwear), they have found their star player turn against the club and force himself out. Manager Slaven Bilic will have had a sense of déjà vu after he demanded to leave West Ham when a player back in 1997, even though he was the club's highest earner at the time. Dimitri Payet was their star player last season, but has wanted out since Euro 2016 and the club have now made money on the original transfer and he's back home in Marseille so everyone is happy now! Tony Pulis will also be happy to have rid of Saido Berahino to his former employers Stoke (Macron Teamwear), especially after West Brom banned him for two months for failing a drugs test.
Get in touch and tell us your Good, Bad and Ugly points of the season so far?
Euro Soccer's trivia question to you is:
Before Leicester, who was the last club to win the Premier League, that had not qualified for the Champions League the previous season?
Get in touch via the social media platforms below