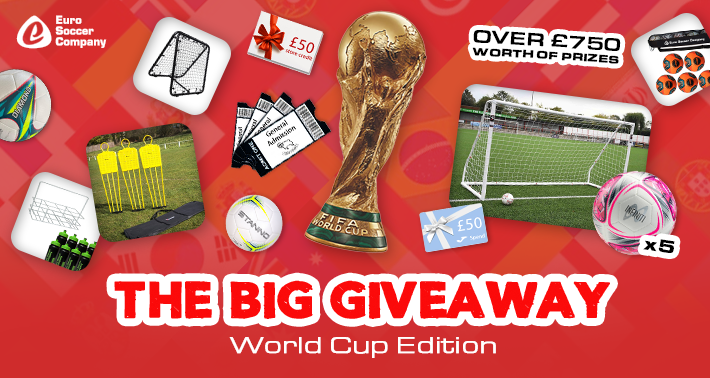 The 𝑩𝑰𝑮 𝑮𝑰𝑽𝑬𝑨𝑾𝑨𝒀 is back!


𝑶𝒗𝒆𝒓 £𝟕𝟓𝟎 𝒘𝒐𝒓𝒕𝒉 𝒐𝒇 𝒑𝒓𝒊𝒛𝒆𝒔 𝒕𝒐 𝒘𝒊𝒏!

To thank you, our loyal customers and followers, we will be giving away an incredible 11 prizes this year.

As this year's giveaway coincides with the Football World Cup in Qatar, we think there's no better way than to give it a World Cup edge!

So, keep your eyes peeled on our social media accounts (mainly Facebook) for our quick fire product competitions.
Link to our Facebook page: https://www.facebook.com/eurosoccercompany

Details of the 𝐏𝐫𝐢𝐳𝐞𝐬 𝐭𝐨 𝐛𝐞 𝐰𝐨𝐧:w.eurosoccercompany.com:
Please note: it is FREE to enter all of our competitions and we will not ask anyone to pay for entry, delivery or anything related to the competition. Be wary of scammers!